Both the State House and the State Senate must agree to regulate Kansas sports betting. However, in each chamber, competing proposals are currently being considered. When lawmakers choose between the two bills, they will have to make difficult decisions about the number of sports books that can operate and how to govern them.
Many analysts believe that a combination of the competing bills will eventually be used to regulate sports betting in Kansas. The bill's Senate version, Senate Bill 84, passed the Senate in 2021 but has yet to pass the House.
Kansas Sports Betting Would Be Run Through the Lottery
SB 84 and the House Substitute for SB 84 both propose expanding the Kansas Lottery to allow Kansas sports betting. Because of constitutional concerns, using the state lottery as a regulator is the quickest way to regulate sports books.
The Kansas Constitution only allows for a lottery and four state-licensed casinos. There are also tribal casinos that operate under state-run gaming compacts that have been approved by the federal government.
Each of the four commercial casinos would be allowed to accept wagers through a retail sports book and a mobile betting platform under the Senate sports betting proposal. Each casino would also receive three skins to work with mobile sportsbook companies. As a result, Kansas might have up to 16 mobile sports books in operation.
Several state senators feel that sports books should be routed through casinos that are currently open and have experience in the industry. This is similar to a plan that is nearing completion in Arkansas.
House Plan Would Create Betting Kiosks Statewide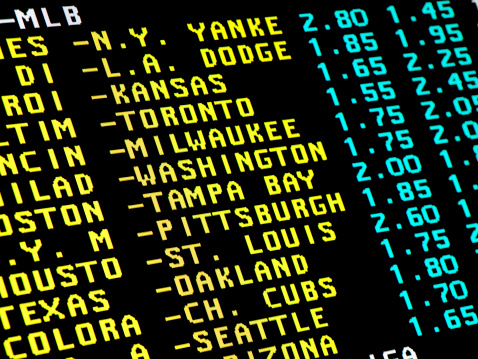 Unlike the Senate proposal, House Substitute for SB 84 would put tiny, individual betting kiosks at the heart of Kansas sports betting economy. Up to 1,200 retail establishments across the Sunflower State would receive the Keno-style kiosks.
A bar, restaurant, convenience store, gas station, or fraternal hall could apply to host a couple of limited-bet betting kiosks. They might not be able to offer the same range of prop and live betting as traditional retail sports books.
In addition, the state lottery could partner with a national sportsbook brand to offer a mobile betting app under the House plan. Each of the four commercial casinos may apply for a mobile betting license, but there's no guarantee they'd get a skin.
So, under the House measure, Kansas sports books would be limited to a maximum of five. Kansas lawmakers were split on how to run betting in a similar way to Ohio before reaching an agreement. Rural legislators, who control both houses of the legislature in both states, prefer to assist local small business owners through kiosks.
Senators, on the other hand, consider casinos such as situs slot online as the greatest infrastructure for expanding betting possibilities. Of fact, these debates are largely academic, as other states reveal that mobile betting accounts for over 90% of all sports wagering. Regardless of whether side wins, kiosk and retail sports book activity may be severely constrained due to the prevalence of online wagering. / Dy
Read More: [NEW] Grupo MGA Slot Free Play – Best 4 Games in 2022